Dr. Alejandro Gonzalez Della Valle
Orthopedic surgeon
Minimally invasive surgery of the hip and the knee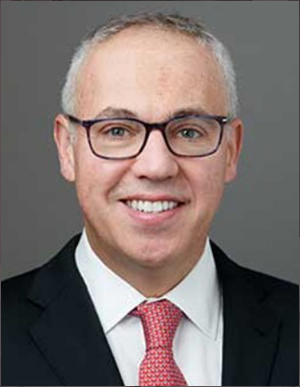 Dr. Alejandro Gonzalez Della Valle has been fully devoted to orthopedic surgery since 1993. He is an expert in reconstructive surgery of the hip and knee, including joint reserving procedures (osteotomies and arthroscopy), as well as hip and knee replacement surgeries. He has surgically treated over 6,000 patients with numerous hip and knee conditions ranging from straightforward procedures to complex revision surgeries of hip and knee replacements.
Awards
Dr. Gonzalez Della Valle is aware of his patients' wide range of expectations for function and activity following surgery. "Patients undergoing joint replacement surgery today are not the same as those who underwent surgery 20 years ago," he says. "Today, the enthusiastic baby boomers, post-baby boomers and young patients who receive a joint replacement expect a short hospital stay, a fast recovery, and a prompt return to their regular activities and active lifestyles." Dr. Gonzalez Della Valle combines classic concepts of total joint replacement surgery with the newest techniques, technologies and materials, and adapts the surgery to meet each patient's realistic demands. His recommendations for treatment are based on a thorough physical examination and discussion with the patient, a deep understanding of the classic and newest surgical techniques, and a robust body of research, which includes over 150 peer-reviewed publications and book chapters authored by him.
Most of his patients are active and motivated individuals who are disabled by joint pain and who want to get back to having an active lifestyle. "I encourage my patients to go back to being active, practicing sports, traveling, and enjoying their leisure time after surgery, once they are pain free," he says.
Dr. Gonzalez Della Valle graduated with honors from the University of Buenos Aires, Argentina. He trained in prestigious institutions in North and South America including Hospital for Special Surgery and the Italian Hospital in Buenos Aires. He also received numerous awards including the prestigious Acta Orthopaedica Scandinavica Research Award; the Sir John Charnley Award, which is awarded by the American Hip Society; and the Nicholas Andry Award, which is awarded by the American Association of Bone and Joint Surgeons. He is a spokesperson for the American Academy of Orthopedic Surgeons where he provides orthopedic expertise on behalf of the AAOS.
Alejandro Gonzalez Della Valle, MD
East River Professional Building
535 E 70th St. 3F New York,
NY 10021
HSS Westchester
1133 Westchester Ave.
White Plains, NY 10605
HSS Paramus
140 East Ridgewood Ave
Paramus, NJ 07652
Phone: (212) 774-7124
Fax: (212) 774-7505